As we enter our third decade in business, we look back and celebrate the fact that (as of December 2018) we've spoken in
382
different communities across Ontario, to well over
700
clients that make up a vast range of non-profit organizations, associations, groups, public

 

and the private sector.
Established in 1994, we've developed a loyal client base based on our capacity to
deliver quality
presentations, seminars and workshops,
affordably and simply
. We've endeavoured to create a comprehensive website that presents our full range of presentations / workshops and services as well as to provide descriptions and suggestions to the nature of each product.

  
<![if !vml]> <![endif]>
<![if !vml]> <![endif]>
Interested in developing a mentoring program at work?
Proprietary Notice
"All information contained in selected sections of the website is considered to be of a proprietary nature and is under copyright.             
It is to be used solely for the purpose of evaluating and referencing the information for consideration. This information is not to be reproduced, rebroadcast without the verbal or written authorization of Michael Lewis Training, Motivation and Development".
<![if !vml]> <![endif]>
If you do what you've always done,
y
ou'll get what you've always gotten.!
If you think what you've always thought,
you'll get what you've always got!
New results require new thinking and new action!
This website was redesigned by:
Michael Lewis Training, Motivation
And Development
Optimized For 1024 X 728 resolution

<![if !supportLineBreakNewLine]>
<![endif]>
Who We Are
Five Good Reasons To Consider Us
Our Workshops And Presentations
Featured Presentation Of The Year
Staff / Leadership Development
Volunteer Leadership / Recognition
Business Development
Popular Presentations To Business Audiences
Full-Day Business Building Workshops
Non-Profit Organizations
Workshops / Presentations For Non-Profit Organizations
Selected In-Services / Workshops For Non-Profit Organizations
Organizational Development Workshops
Specialty Topics/ Themes
Specialty Clients
In-services / Workshops For Long-term Care And Retirement Homes
Workshops / Presentations to School Boards (Staff And Leadership)
Workshops / Presentations For Early Childcare Educators / Daycare Staff
Our Presentations To Service Clubs / Organizations
            Our Contact Information/ Booking Availability
            E-mail: info@michaellewistraining.com
            Internet: www.michaellewistraining.com
            Telephone:  (519) 453-4264    
            <![if !vml]>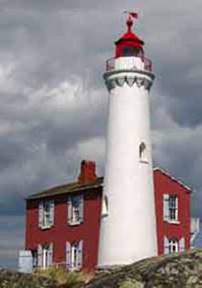 <![endif]>
            Proudly Canadian.  
            We are located in London, Ontario.